Faraland is a blockchain-based war game where you can explore its lands and the races that inhabit them, as well as fight to prove your skills.
The Players of this game are NFTs that are divided into 2, the NFT Hero, they are the owners of the world of Faraland and each race has unique abilities. the Demi Hero, are heroes from another dimension that have been trapped in Faraland, these heroes have a limited life.
Each hero has different body parts and each of these parts has a different rarity, the rarer your heroes are the more powerful they will be.
Faraland has 2 game options, PCE where your goal is to find a way to seal the Demon Lord Beelzebul and PVP where the best heroes of Faraland compete against each other.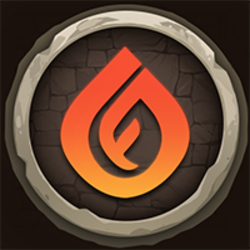 FARALAND
(FARA)
0.028 USD$
24h Range
0.050 USD$
LAST FaraLand (FARA) NEWS
---
No related news for FaraLand (FARA)