Knight War Spirits (KWS) is the governance token that controls the economy of the amazing play-to-earn game Knight War: The Holy Trio. The KWS can only be obtained through special Community Events such as Ranking, World Boss Hunt and PvP Tournaments.
Knigt War is considered the best play-to-earn game in the idle defense genre. Each user will be able to use their NFT to create a team with an impenetrable defense to survive the various waves of enemies that will try to break their fortress.
The concept of the battle is between the alliance and the demons, players have the possibility to add upgrades to their characters and facilities to be able to face the enemies that await them.
The game promises to be not so intense, the main objective is to have fun!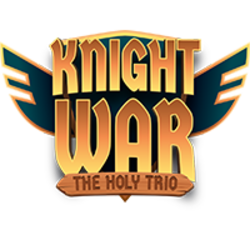 KNIGHT WAR SPIRITS
(KWS)
0.00 USD$
24h Range
0.00 USD$
LAST Knight War Spirits (KWS) NEWS
---
No related news for Knight War Spirits (KWS)