SLP (Smooth Love Potion) is the official token of the popular Play-to-Earn game Axie Infinity. This game was the forerunner of the new blockchain gaming craze. And, currently, it is number 1 in the ranking of largest market capitalization.
Axie Infinity has 2 tokens: AXS which allows holders to participate in the governance of the project, giving them votes in decisions about its progress. And SLP which is the token that players get from completing game missions and as a reward for PvP battles against other users.
This token can be used to make purchases in the Axie Infinity Marketplace. With SLP you can buy items, Axies and many other things.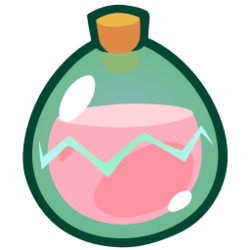 SMOOTH LOVE POTION
(SLP)
0.00 USD$
24h Range
0.00 USD$
LAST Smooth Love Potion NEWS
---
No related news for Smooth Love Potion