DeFi Kingdoms is a Play to Earn game that integrates Decentralized Finance (DeFi) into an RPG game environment. While this concept may seem a bit difficult to understand, DeFi Kingdoms seeks to create a traditional DeFi ecosystem within a virtual world.
DeFi Kingdoms combines, within its environment, a Decentralized Exchange (DEX), liquidity pools and NFT, among others. Each of these DeFi applications can be found in different places of the game map, in the best traditional RPG style.
In addition, rewards can be earned for completing various in-game missions.
The DeFi Kingdoms token is JEWEL, with which you can trade for in-game items and even use the DEX and buy NFTs.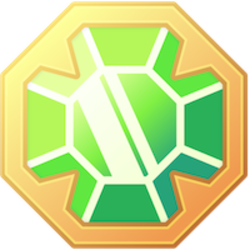 DEFI KINGDOMS
(JEWEL)
0.114 USD$
24h Range
0.270 USD$